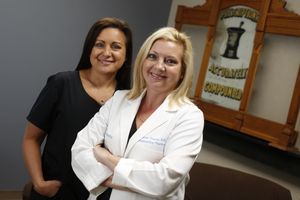 Dee Downing Hollis, R.Ph | Jenny Downing Yoakum, R.Ph.
Serving the Longview/Tyler Community and the great state of Texas
45+ Years of serving our community
Customer Service Focused
Full service retail pharmacy, compounding pharmacy, and DME provider
A Family Owned Pharmacy Your Family Can Trust
Med Shop Total Care combines high quality products with personalized care. Our knowledgeable staff is happy to help you with any questions you may have. We strive to help you reach your health and wellness goals.

Subscribe to our newsletter
Stay up to date with our pharmacy with exclusive content.
What Our Patients Love About Our Pharmacy